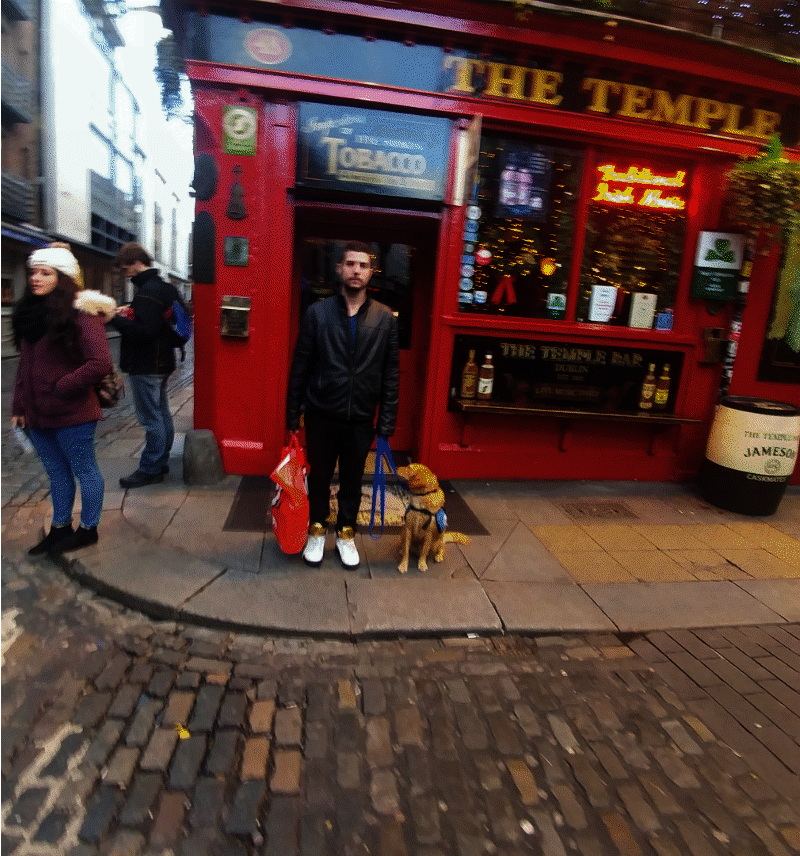 What

our customers say
"Excellent client service combined with his strong training skills is foremost"
---
When I met Doug in Waterloo we discussed the steps for Marley, my Mini Golden Doodle to meet the standards for a service dog. My goal was to take Marley to Ireland. There were several challenges for both me and my dog. Marley and I had to pass a public access test. I wanted to do the training but lived in Toronto.
During our initial meeting Doug outlined a training plan. The plan changed very quickly.
Doug completed his evaluation of Marley and agreed to train my dog. I could not commute from Toronto to Waterloo, attend his training class and do my job. Doug agreed to take Marley into his home and work with him on a daily basis.
With minimal notice I had to leave Canada for Ireland before Marley completed his training. I contacted Doug and asked if he would consider flying Marley to Ireland. Doug explained the restrictions for a Pet Passport for Marely and the challenges to gain access to Ireland. He explained that he would be required to deal with several organizations; Canadian Food Inspection Agency, a local vet in Waterloo, Air Canada, and finally the Department of Agriculture in Ireland. He also stated that the timing dealing with each agency prior to flying to Ireland was critical to ensure Marley was not quarantined upon entry. Doug agreed to fly my dog to Ireland.
The trip was successful and today I have Marley in Ireland with me. I continue to specialize in the photography field and enjoy having Marley join me in public. Doug walks the talk.
Excellent client service combined with his strong training skills is foremost. I recommend Doug should you be looking for someone to train your dog as a service dog.
- by Matthew A.
Dublin , Ireland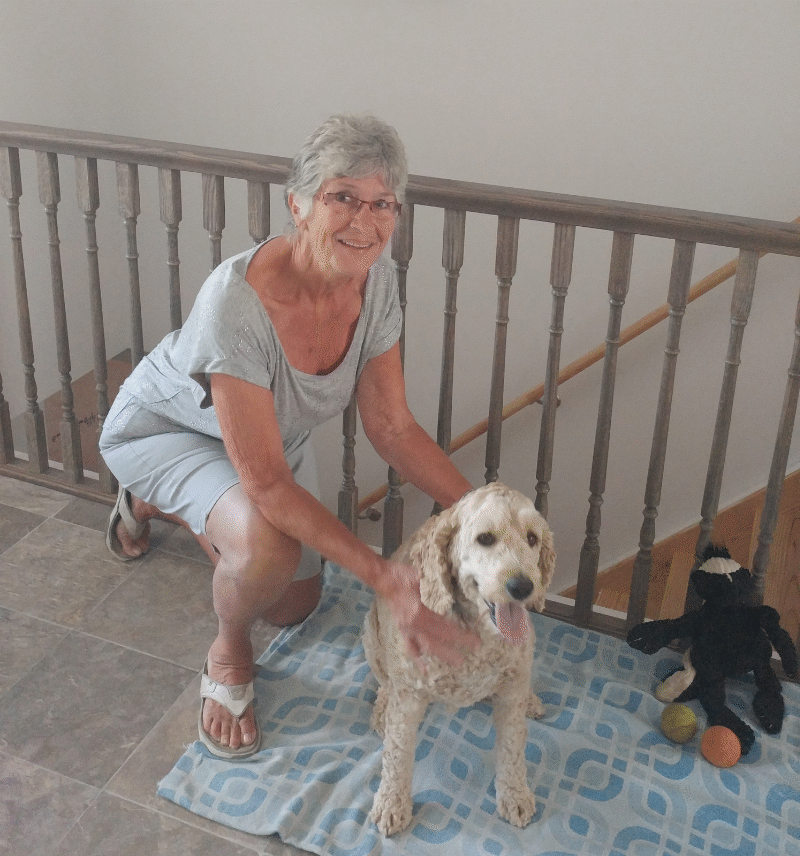 ---
A short note thanking you for your help & advice in the training of Baxter & how fast he caught on to the commands & signals that you gave him. Baxter is my wife's best friend. He is with her all the time and goes for a daily walk with her. He is walking much better now, not pulling just walking beside her. In addition, he remains quiet on his mat when people come to visit us, at the house.
A sincere thank-you for your help. I would highly recommend your services to people in need of dog training.
- by Gina & Robert
St Jacobs, Ontario