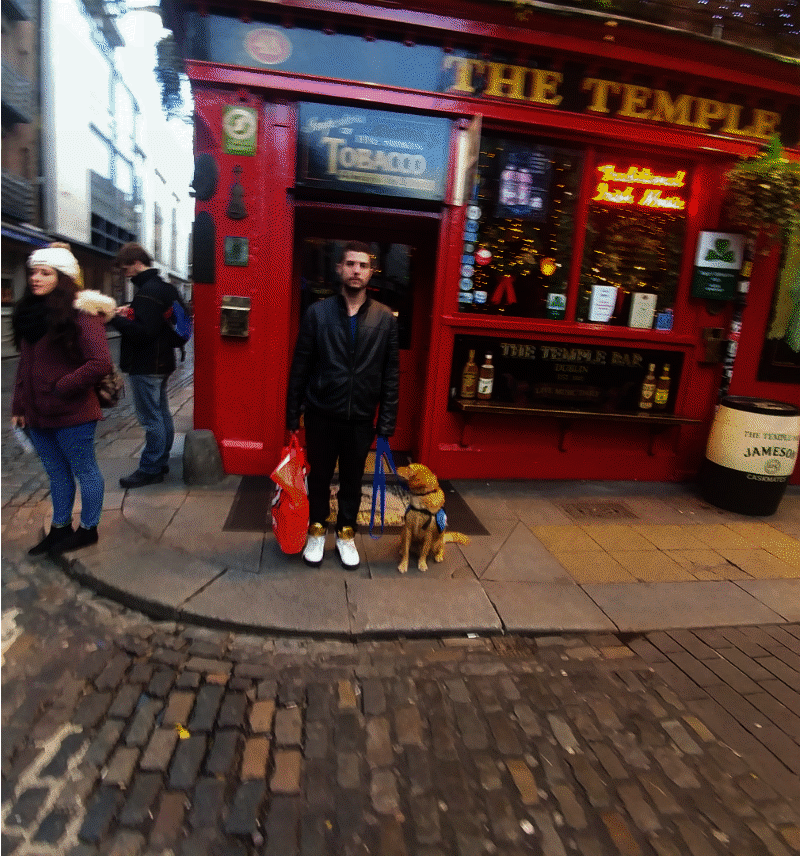 What

our customers say
"Excellent client service combined with his strong training skills is foremost"
---
When I met Doug in Waterloo we discussed the steps for Marley, my Mini Golden Doodle to meet the standards for a service dog. My goal was to take Marley to Ireland. There were several challenges for both me and my dog. Marley and I had to pass a public access test. I wanted to do the training but lived in Toronto.
During our initial meeting Doug outlined a training plan. The plan changed very quickly.
Doug completed his evaluation of Marley and agreed to train my dog. I could not commute from Toronto to Waterloo, attend his training class and do my job. Doug agreed to take Marley into his home and work with him on a daily basis.
With minimal notice I had to leave Canada for Ireland before Marley completed his training. I contacted Doug and asked if he would consider flying Marley to Ireland. Doug explained the restrictions for a Pet Passport for Marely and the challenges to gain access to Ireland. He explained that he would be required to deal with several organizations; Canadian Food Inspection Agency, a local vet in Waterloo, Air Canada, and finally the Department of Agriculture in Ireland. He also stated that the timing dealing with each agency prior to flying to Ireland was critical to ensure Marley was not quarantined upon entry. Doug agreed to fly my dog to Ireland.
The trip was successful and today I have Marley in Ireland with me. I continue to specialize in the photography field and enjoy having Marley join me in public. Doug walks the talk.
Excellent client service combined with his strong training skills is foremost. I recommend Doug should you be looking for someone to train your dog as a service dog.
- by Matthew A.
Dublin , Ireland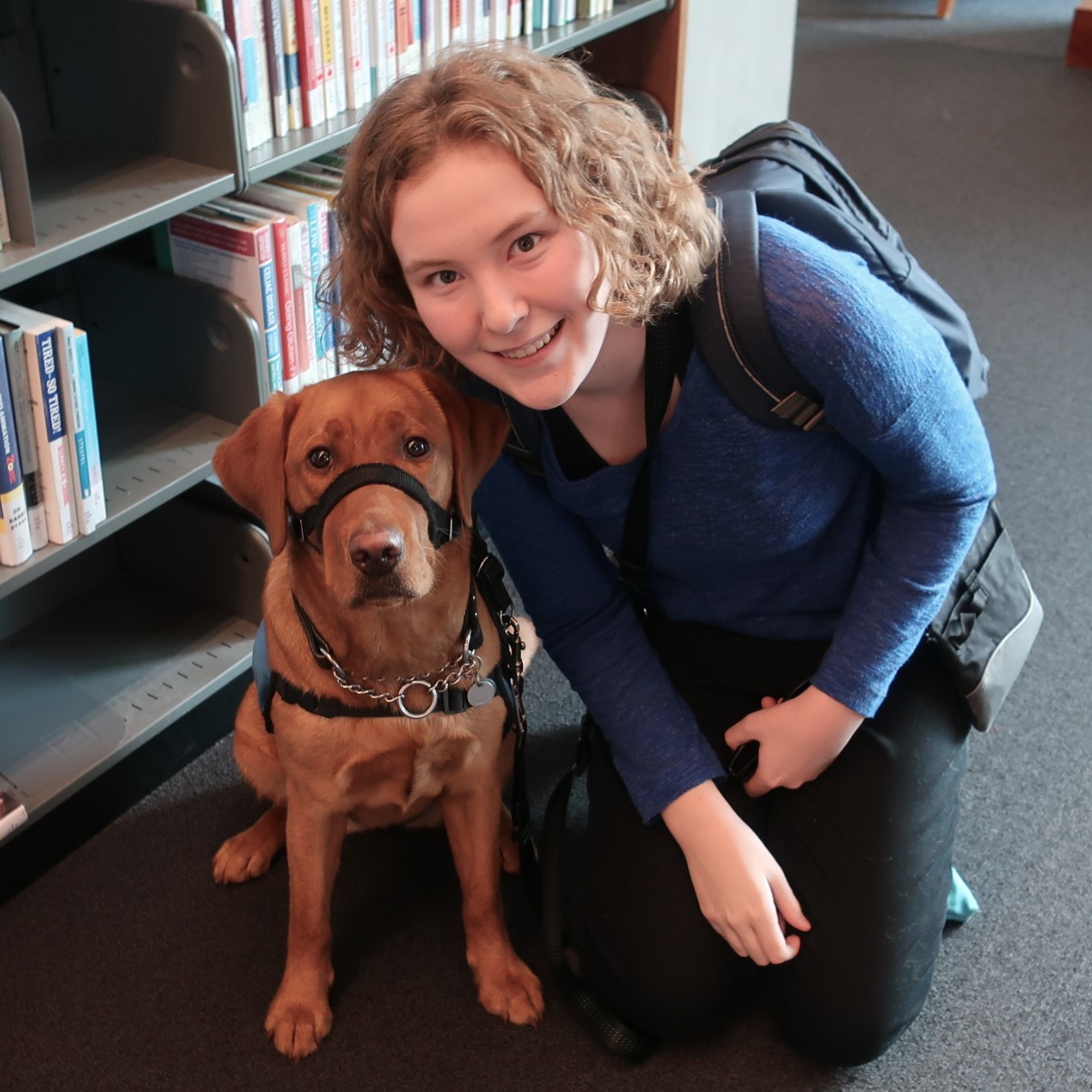 ---
"Doug Chives is not only an amazing dog trainer but also an extraordinarily kind and caring person. He has an immense amount of experience and knowledge when it comes to raising, socializing and training service dogs and it really shows. He uses humane training techniques and always, no matter what, thinks of the dog's wellbeing first, to ensure that Working Paws' training program produces stable, safe and happy service dogs that want to work for their handlers.
It is clear that Working Paws was created to help people with disabilities that are not eligible for a service dog from most service dog programs such as civilians with PTSD or teens and adults with Autism.
Kasha, my dog, may still be in training but she has already changed with life and allows me to be independent despite my disabilities but this would not be possible without Working Paws and for that, I am forever grateful.
I can't say enough about this organization and I would always recommend Working Paws to those planning to privately train a service dog!"
- by Laura
Whitby, Ontario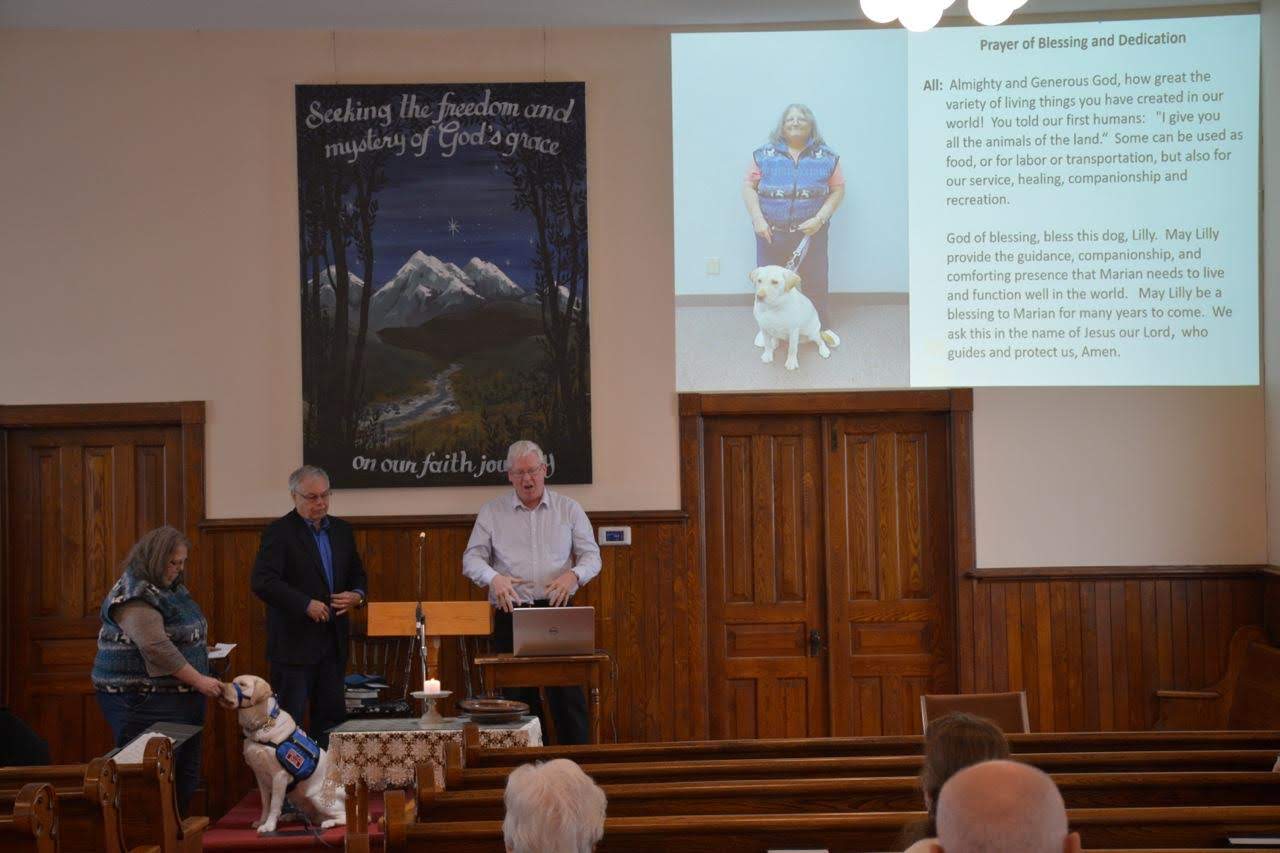 ---
I have known Doug for many years and witnessed firsthand his skill in training Service Dogs. When I needed to retire my Service Dog in 2017, I faced a road block from established Service Dog Training Centres. I turned to Doug and he agreed to help me in finding and training a new Service Dog. Doug located a dog and went with me to meet and assess the dog. This dog, Lilly, had no training or social skills, but Doug saw the potential as she was very smart and eager to please. Training was intense and difficult due to my disability, but Doug remained positive and encouraging. He tailored the training to my unique situation and ensured that I was never over-whelmed. I now have a wonderful, well trained and attentive Service Dog. If you want training with a personal touch and commitment to success, Doug is the trainer you need.
- by Marian
Kitchener, Ontario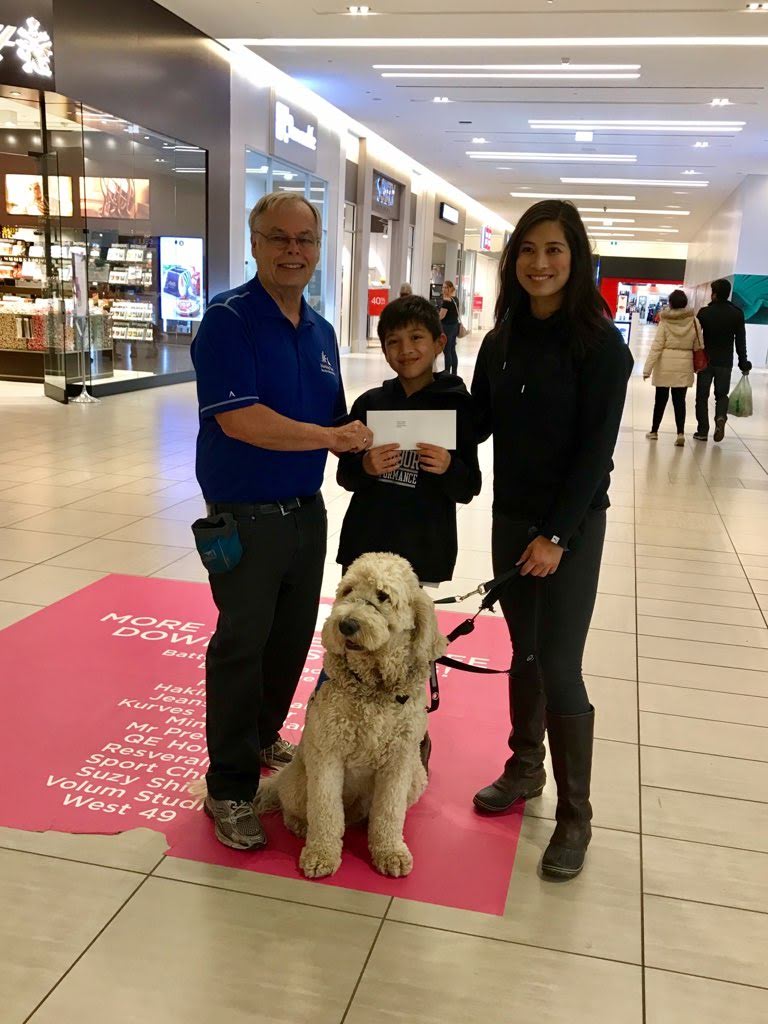 ---
We have had the pleasure of working closely with Doug since our dog, Cody, was a puppy. Our son, Davis, has complex medical and behavioural issues and has been diagnosed on the Autism Spectrum. He has always had much difficulty with emotional regulation, particularly in school and other situations and has had major sleep issues his entire life. Davis has always had a special connection with dogs and we felt that he would greatly benefit from having a service dog, but unfortunately the waitlist through other organizations was incredibly long, so we decided to purchase a puppy from a reputable breeder and pursue private training for Cody. We feel so blessed to have come across Doug Chivas and we could not be happier with the level of training and support provided. Having had the opportunity to have have Cody at home since he was a puppy while he was going through the training has allowed for a special bond to be established between Cody and Davis. Cody sleeps with Davis at night which has helped immensely and, after passing his public access test, has been able to be at school with Davis everyday. Throughout this entire process, Doug has helped support us at every step and he continues to provide ongoing guidance for our family and for the school. He is professional, experienced and knowledgeable.
- by Cheryl and Carlos
Guelph, Ontario