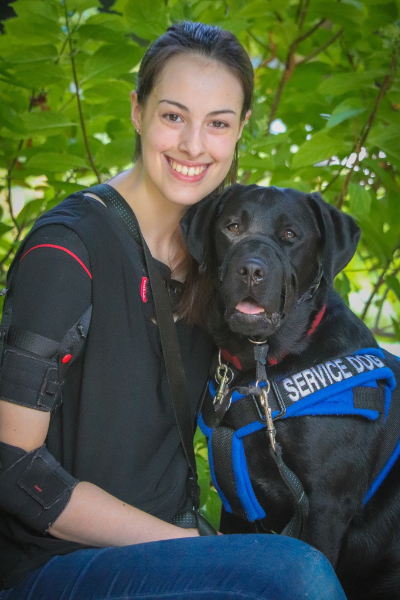 What

our customers say
"Excellent client service combined with his strong training skills is foremost"
---
I first met Doug when he was an advanced trainer with Autism Dog Services and was impressed with his ability to run a class full of puppies with such discipline and calm. At the time I was a puppy raiser for ADS, although I knew I would be needing a service dog in the future for myself. A mutual friend jokingly suggested that I should hire Doug to train my dog for me, and when the time came, I found out that he had not only retired from ADS, but that he had started his own private program.
Doug has been with me every step of the way training my service dog Marlowe. From driving me out to Arthur Ontario to meet with potential breeders (and laughing at me when I fell in love with a dog and put down a deposit on the spot for a puppy), to helping me temperament test a litter of puppies to find one that would suit both my personality and my working needs. I cannot emphasize how much this stage meant to me, Doug was able to help me select from a litter of adorable and lovable puppies one that is my absolute soul mate.
Doug helped me raise Marlowe from that adorable squealing puppy into a service dog that suits my very specific needs and unusual needs. From his structured and highly educational puppy classes and socialization outings, to last minute house calls to deal with all the developmental stages a puppy goes through, it has been an incredible experience to work with and learn from him. Doug is one of those people who is a real 'dog whisperer', and he was more than willing to work with me on some unusual tasks and alerting behaviours.
Having a service dog has absolutely turned my life around. Before I had Marlowe, I was unable to leave the house without a family member for medical reasons. Now that I have Marlowe, I have regained my independence and my confidence, and my family has gained peace of mind knowing that regardless of my health problems, I am always being looked after by Marlowe. He is my guardian angel and is always at my side, whether we're in the hospital or attending graduate school.
I cannot recommend Working Paws and Doug enough for anyone planning to privately train a service dog, and I always recommend him to people starting on their service dog journeys. I will never be able to thank him enough for what he and his program have done for me.
- by Emma
Waterloo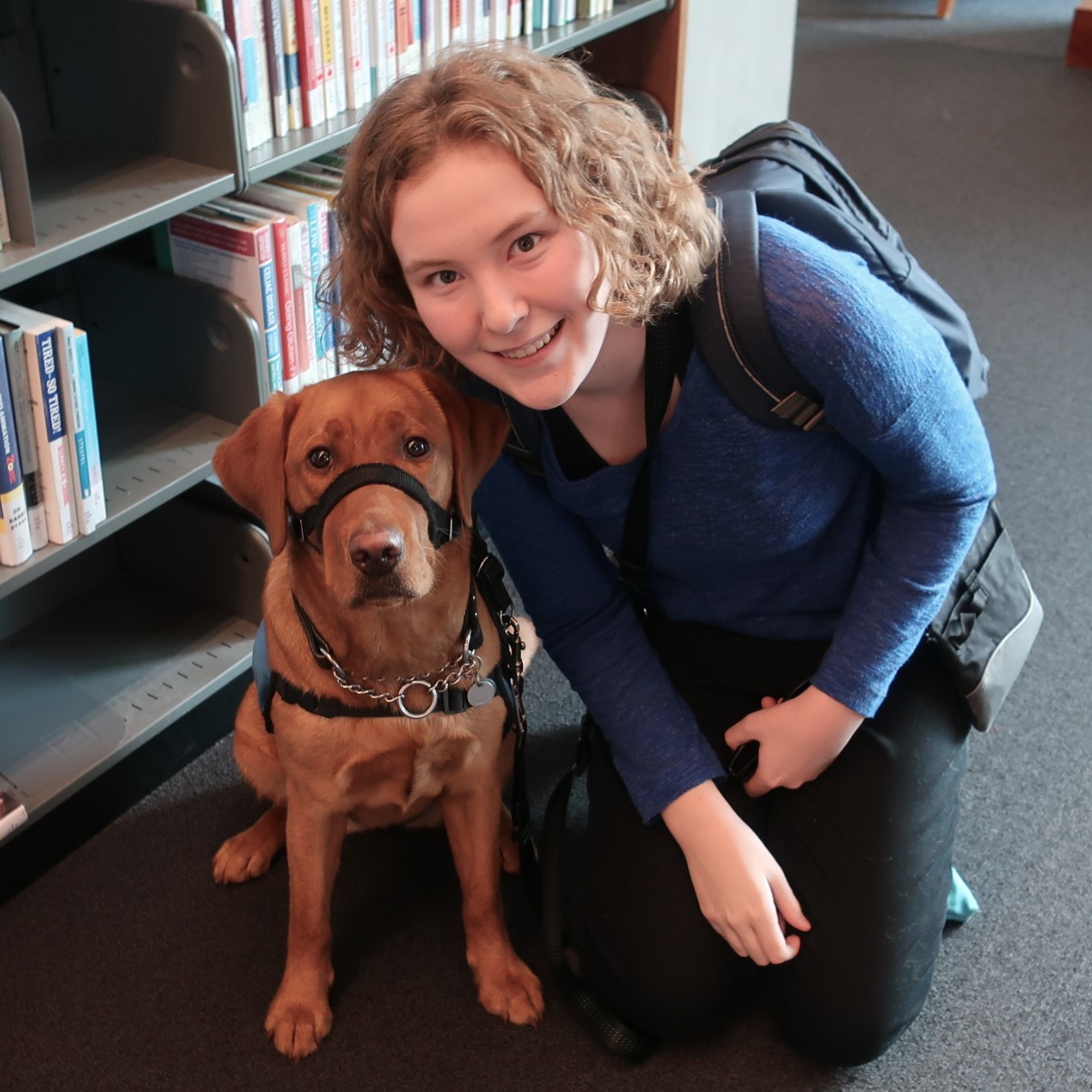 ---
"Doug Chives is not only an amazing dog trainer but also an extraordinarily kind and caring person. He has an immense amount of experience and knowledge when it comes to raising, socializing and training service dogs and it really shows. He uses humane training techniques and always, no matter what, thinks of the dog's wellbeing first, to ensure that Working Paws' training program produces stable, safe and happy service dogs that want to work for their handlers.
It is clear that Working Paws was created to help people with disabilities that are not eligible for a service dog from most service dog programs such as civilians with PTSD or teens and adults with Autism.
Kasha, my dog, may still be in training but she has already changed with life and allows me to be independent despite my disabilities but this would not be possible without Working Paws and for that, I am forever grateful.
I can't say enough about this organization and I would always recommend Working Paws to those planning to privately train a service dog!"
- by Laura
Whitby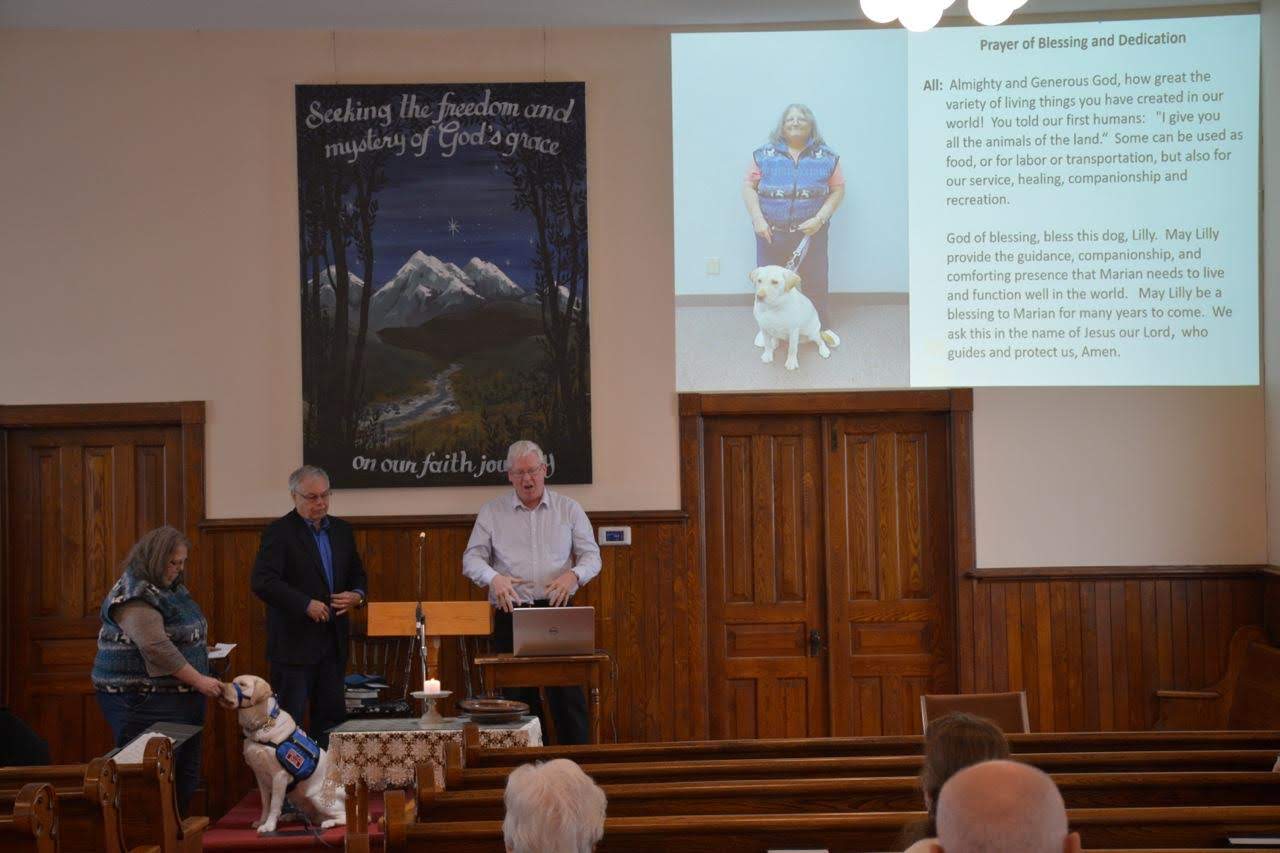 ---
I have known Doug for many years and witnessed firsthand his skill in training Service Dogs. When I needed to retire my Service Dog in 2017, I faced a road block from established Service Dog Training Centres. I turned to Doug and he agreed to help me in finding and training a new Service Dog. Doug located a dog and went with me to meet and assess the dog. This dog, Lilly, had no training or social skills, but Doug saw the potential as she was very smart and eager to please. Training was intense and difficult due to my disability, but Doug remained positive and encouraging. He tailored the training to my unique situation and ensured that I was never over-whelmed. I now have a wonderful, well trained and attentive Service Dog. If you want training with a personal touch and commitment to success, Doug is the trainer you need.
- by Marian
Kitchener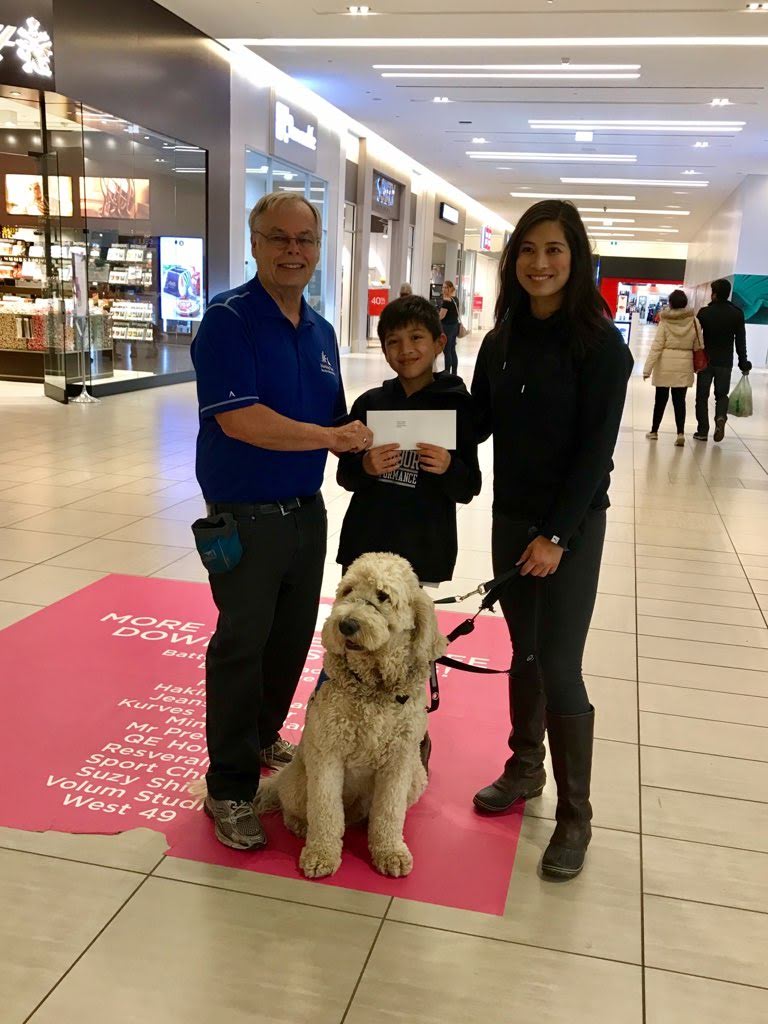 ---
We have had the pleasure of working closely with Doug since our dog, Cody, was a puppy. Our son, Davis, has complex medical and behavioural issues and has been diagnosed on the Autism Spectrum. He has always had much difficulty with emotional regulation, particularly in school and other situations and has had major sleep issues his entire life. Davis has always had a special connection with dogs and we felt that he would greatly benefit from having a service dog, but unfortunately the waitlist through other organizations was incredibly long, so we decided to purchase a puppy from a reputable breeder and pursue private training for Cody. We feel so blessed to have come across Doug Chivas and we could not be happier with the level of training and support provided. Having had the opportunity to have have Cody at home since he was a puppy while he was going through the training has allowed for a special bond to be established between Cody and Davis. Cody sleeps with Davis at night which has helped immensely and, after passing his public access test, has been able to be at school with Davis everyday. Throughout this entire process, Doug has helped support us at every step and he continues to provide ongoing guidance for our family and for the school. He is professional, experienced and knowledgeable.
- by Cheryl and Carlos
Guelph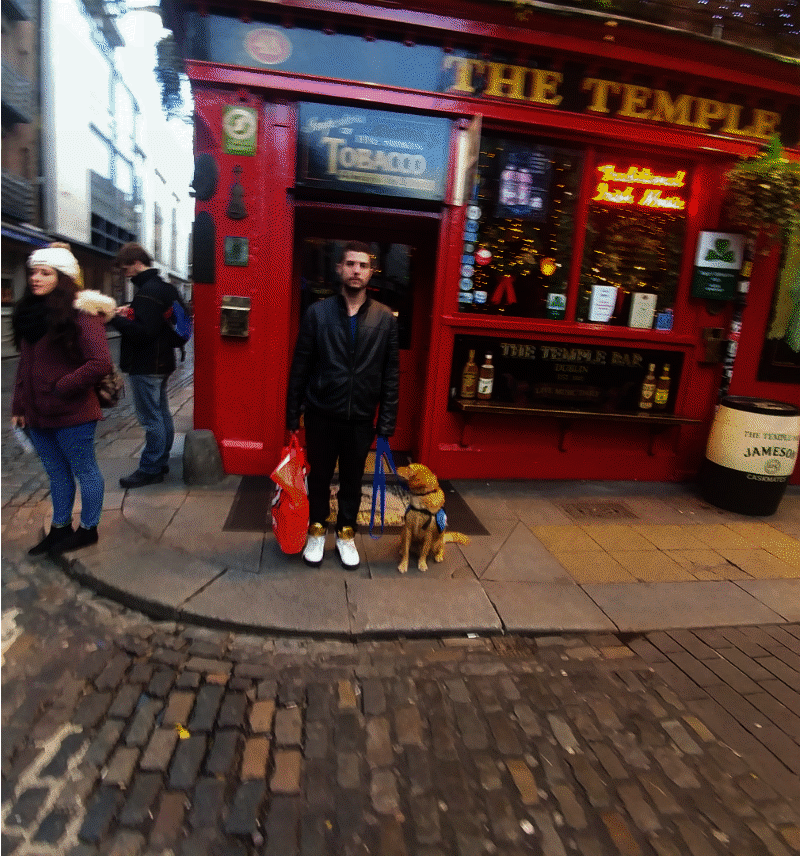 ---
When I met Doug in Waterloo we discussed the steps for Marley, my 3 year old mini Golden Doodle to meet the standards for a service dog. There were several challenges for both me and my dog. Marley and I as a team had to pass a public access test. I wanted to do the training and lived in Toronto.
During our initial meeting Doug outlined a training plan. The plan changed very quickly. Doug completed his evaluation of Marley and agreed to train my dog. During our initial meeting Doug outlined a training plan. The plan changed very quickly. I could not commute from Toronto to Waterloo, attend his weekly training class and also do my job. Doug agreed to take Marley into his home and work with him on a daily basis for several months (boot camp).
Once Marley completed his training, Doug met and worked with both of us a team for a period of time. We passed the public access test and today I have Marley with me. I continue to specialize in the photography field and Marley joins me in public.
I recommend Doug should you be looking for someone to train your dog as a service dog.
- by Matthew A.
Dublin
---
We found Working Paws Service Dog Training Centre when searching the Internet for reputable, credible service dog trainers for my husband's dog. I'm so glad we met Doug Chives who runs Working Paws. He has impeccable credentials, a strong knowledge base and reputation, and a combination of high performance standards and kindness that was perfect for our needs. Following a lengthy evaluation and subsequent training, our dog was approved and certified by Working Paws to be a service animal. She was approved by Air Canada following their review of all required medical and training documentation. We recently completed our first flight where she performed flawlessly. Many thanks and appreciation to Doug for his dedication and professionalism. I would highly recommend Working Paws Service Dog Training to potential clients.
- by JV Toronto